Gladstone Mindcare is home to a number of organisations who work to improve the mental health and wellbeing of our community. This means that you can access a range of services in the one place. Our Co-Locating Partners are:
headspace Gladstone is a free and confidential service that provides support to young people 12-25 going through a tough time. headspace can help young people with mental health, physical health (including sexual health), alcohol and other drugs services and work and study support. If you want to talk or make an appointment call them on 07 4903 1921, or email info@headspacegladstone.com.au (monitored in business hours).
Lifestyle Therapies and Training Solutions - an allied health organisation with a clear vision for community and client-centric health solutions. They seek to provide a mutli-disciplinary approach by providing Occupational Therapy, Speech Pathology, Exercise Physiology, Psychology and Counselling services that have a positive impact on the lives and health of the people they support.
Find out more about Lifestyle Therapies & Training Solutions: https://ltts.com.au/
Lives Lived Well provides support for people in Queensland and New South Wales who are being impacted by alcohol or drugs or problems with mental health. We aim to take a holistic, compassionate and harm minimisation approach to help people live their lives well. Our community supports are free to access, and we also provide low-cost live-in services. Find out more at https://www.liveslivedwell.org.au
The Centre for Play Therapy - provides child-centred counselling services to children and young people between the ages of 2-12 years and is committed to 'helping children heal through play'. Child Centred Play Therapy builds on a child's natural communication skills of play to express their thoughts and feelings of issues which may be troubling them - "Toys are a child's words and play is their language." -Gary Landreth. The Centre for Play Therapy can support children and their families who are experiencing Developmental Disorders, challenges with Mental Health, trauma and social/emotional difficulties. C4PT is a registered NDIS provider. For further information, please call them on 1300 424 752 or complete an online enquiry at https://centreforplaytherapy.com.au/contact/
CQID's Family Participation Program - Helping Indigenous family and kids connect to community and culture. If there are worries or decisions about kids, CQID can help make sure rights are protected, that families have all the relevant information and that their voice is heard. Our Family Participation team helps Aboriginal and Torres Strait Islander families to develop their own action plans, to keep their kids safe and connected to family and culture. We'll help families come up with a plan that will work for them and their kids, and we'll help families get support to make their plan a success. CQID have a lot of experience supporting Aboriginal and Torres Strait Islander families. Our knowledge of rules and processes will help take the stress out of problems.
Our goal is to help our mob keep kids safe with family.
We help our mob keep kids safe with family

Giving you the knowledge

Empowering you to make a plan that will work

Supporting you to decide for your own kids

Friendly guidance from your own mob
For further information, call CQID on 4920 0000 or visit their website: https://cqid.com.au/
Indigenous Workstars specialises in the placement of Aboriginal and Torres Strait Islander people into meaningful employment throughout Australia.
Our unique service delivery model enables us to provide the right candidate for the job from our ever-growing database of over 11,000 skilled Indigenous workers.
As a full service recruitment agency, Indigenous Workstars offers a suite of services for both jobseekers and employers to ensure the very best outcomes for both our candidates and clients. These include:
They commission cost-effective, sustainable services in our communities, including those in hard to reach places.

Their Practice Support team works with local GPs to minimise wait times, maximise the services to patients and ease pressure on hospital emergency departments by reducing the number of avoidable admissions.

They support and host professional development, education and training across the primary health care sector.

Workforce Australia Training and Employment Services

Commercial Recruitment and Employment Services

Temporary Staffing and Labour Hire

Recruitment Process Outsourcing

Access to the Indigenous Workstars Database

Vacancy Advertising and Direct Marketing

Post Placement Support and Mentoring

Cultural Awareness Training

Reconciliation Action Plan (RAP) Consulting Services
Having now placed well over 1,500 Aboriginal and Torres Strait Islander people into employment across Australia, Indigenous Workstars is working tirelessly towards our values of reconciliation and seeing Australia's First People realize their full potential.
Find out more about Indigenous Workstars at: https://www.workstars.com.au
Youth Insearch Youth Insearch is Australia's leading peer-led youth intervention organisation, dedicated to supporting at-risk youth. Since 1985, Youth Insearch has supported 32,000 at-risk youth to overcome trauma and mental health issues, and protect them against suicide, drug and alcohol abuse, and delinquency. We are an independent not-for-profit organisation that is governed by a professional, committed and forward-thinking board.
THE MODEL
The Youth Insearch program is designed and delivered with youth that are supported by expert adults. Through the Place Based Model staff work in young people's communities with local partners to support young people to recover and reconnect with their community.
The program comprises modules centred around individual Case Management, Weekend Workshops, Support Groups and Leadership Training. Currently the program runs in 39 communities across Queensland, New South Wales, and Victoria, and employs 46 staff and 120 volunteers who support over 500 at-risk youth to create their own better future.
THE FOCUS
Our purpose is to empower young people to take control of their lives and play a positive role in society. To achieve this, our proven program addresses disadvantaged youths' underlying mental and social challenges, to overcome their trauma and reconnect with services and society.
Visiting services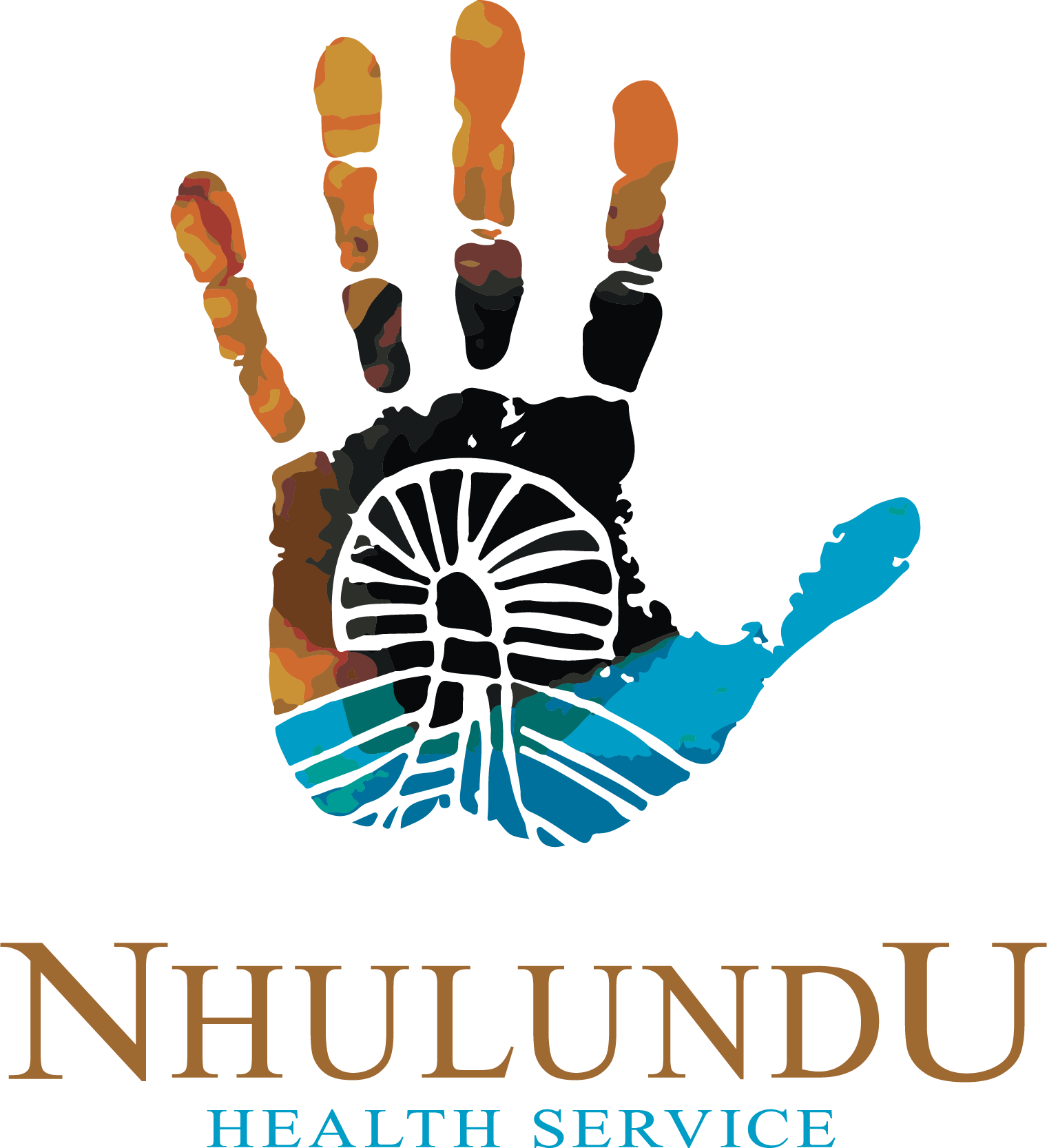 Nhulundu Play Therapy - is a child-led counselling service for children and young people aged between 3-11 years who may experiencing social, emotional or behavioural difficulties.
"Play is the child's natural medium for self-experience." - Virginia Axline.​​​​​​
Play Therapy builds on the natural way that children learn about themselves and their relationships in the world around them. Nhulundu Play Therapy specialises in providing a culturally appropriate and non-judgemental environment allowing children to comfortably express themselves through play. Nhulundu Play Therapy aims to ensure that families and their children have access to a culturally responsive intervention that can assist them in overcoming their issues through a developmentally appropriate approach.
To find out more, please contact Nhulundu Health Service at info@nhulundu.com.au or give them a call on 07 4979 0992.
Paediatric Outreach Services – Dr Tommy Tran - provides bulk billed Specialist Paediatric services as an outreach clinic in Gladstone. All you need is a referral from your GP.
Find out more about Paediatric Outreach Services: https://www.outreachqld.com.au/
Wakai Waian Healing delivers psychological and counselling services to remote and rural areas of Australia focusing on the social and emotional wellbeing of Aboriginal and Torres Strait Islander people. As a Specialist Aboriginal & Torres Strait Islander Psychology & Counselling service, Wakai Waian Healing acknowledges the unique historical context of the current lived experiences of Aboriginal & Torres Strait Islander people. As a service that supports healing, they acknowledge and show respect for the inherent cultural strengths that ultimately support the survival, progress & growth of individuals, families & communities. In support of healing, our organisation encourages the promotion of cultural origins, and unity within / across Indigenous peoples.
Wakai Waian Healing respects the uniqueness of individual and collective experiences for Aboriginal and Torres Strait Islander Peoples. They accept that "healing," and how it is achieved, may vary from person to person. It is their goal to lead and join others to inspire, enable and facilitate Aboriginal & Torres Strait Islander peoples, to achieve long lasting positive & productive changes to wellbeing into the future. In support of this, Wakai Waian Healing maintains a strong focus on prevention and early intervention initiatives.
More information on Wakai Waian Healing can be found at: www.wakai-waian.com.au or by contacting them on freecall number 1800 732 850.